The Esquire Music Foundation
In 1958, four teenagers approached Paul Colaluca and asked for his help in forming a dance band in the likeness of Glenn Miller. Thinking the idea was a crazy one, he sent the teens off with the mission of recruiting five saxes, four trumpets, four trombones, a bass, drums, guitar and a piano. He didn't plan on seeing them again. But they returned a month later, ready to rehearse. The teens were persistent and persuasive. The rest, they say, is history!
---
It was Stan Kenton who suggested to Paul Colaluca that the training program become a non-profit foundation, giving many generations of students access to and training in big band swing music. The Esquire Music Foundation was formally established in 1967.
---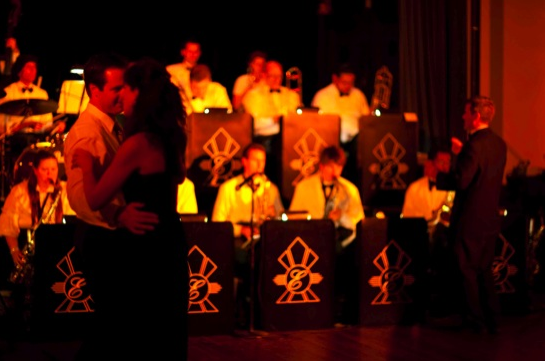 The Foundation's goal is to teach young musicians how to play the authentic dance music of the "Big Band Era" as well as bringing the swing music of the '30s and '40s to life during performances around the Southern California area.
You can make a tax deductible donation anytime.  We will send a receipt for your tax records.
Donations of $100 or more will receive our recording "Full Swing Ahead!"